In just a few hours Shopee will start their 4.4 Mega Sale ! To start off with a bang, they're giving out 95% off vouchers ! After using these vouchers, all your groceries instantly become super cheap! Among those that have these vouchers are Kellog's, Southern Lion, Lam Soon, Tesco, P&G, Unilever, Dettol etc.
If you're actually considering of buying, why not claim the vouchers first? Then all you have to do is just add the items you want to your cart & wait for the clock to strike 12AM & click checkout!
*Vouchers must be used on Apr 4
*Vouchers are limited, First come First Serve.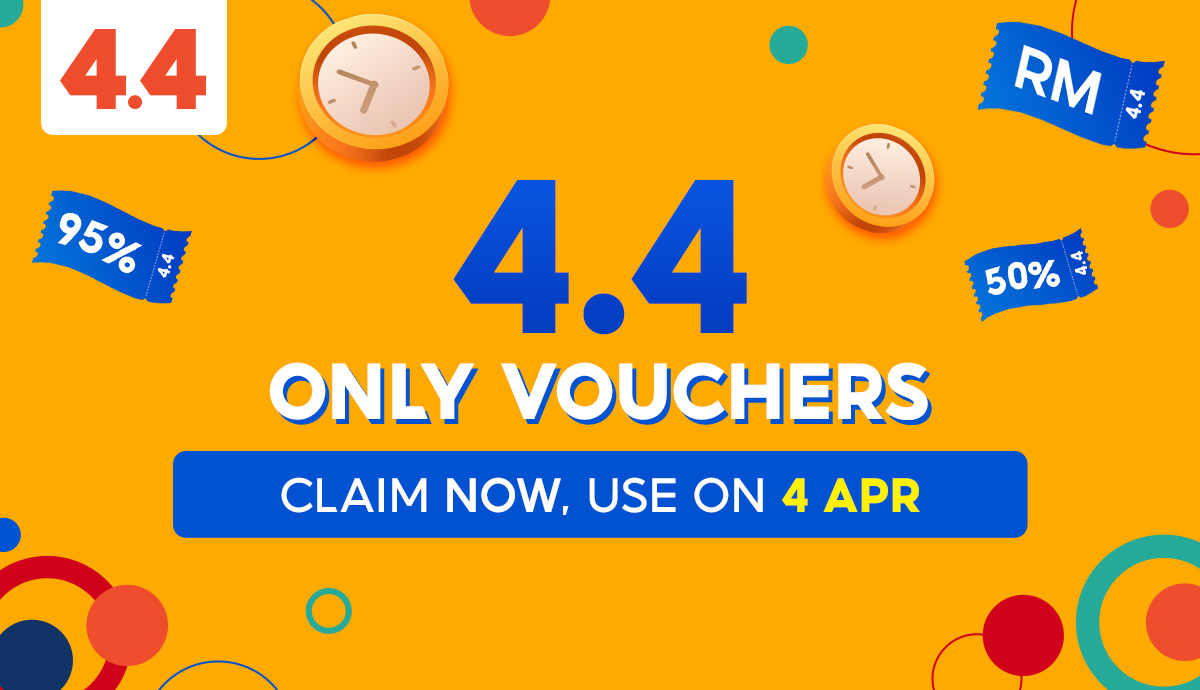 Milo 2kg for RM23.99*!
All you have to do is head on over to Tesco on Shopee & Search for Milo 2kg, apply the 50% Off voucher(Min Spend RM1) & you'll be able to buy the Milo for RM23.99!
Collect 50% Off Voucher【Click Here】
Top Liquid Detergent 4kg for RM11.90*
Collect 95% Off Voucher:【Click Here】
Naturel Blend Cooking Oil 3kg RM17.90!
Collect 95% Off Voucher:【Click Here】
Glo Dishwashing Liquid 900ml RM2.69* per bottle
Collect 50% Off Voucher:【Click Here】
Vinda Toilet Paper 16s RM20.99*
Collect 50% Off Voucher【Click Here】