In light of the upcoming Ramadan, Shopee will be having their Raya Opening Sale this Apr 12! During this promotion, they'll be giving out many 50% Off Vouchers! If you use these vouchers to buy your groceries, you'll save up alot! Among those vouchers include brands like F&N, Unilever, Vinda, Colgate etc.
If you're thinking of buying, you can claim the vouchers first & decide later as it is limited! You can even add these items to your cart first & make your final decision on Apr 12 12AM-2AM!
*Must Pay by Apr 12 12Am-2AM
*Vouchers are Limited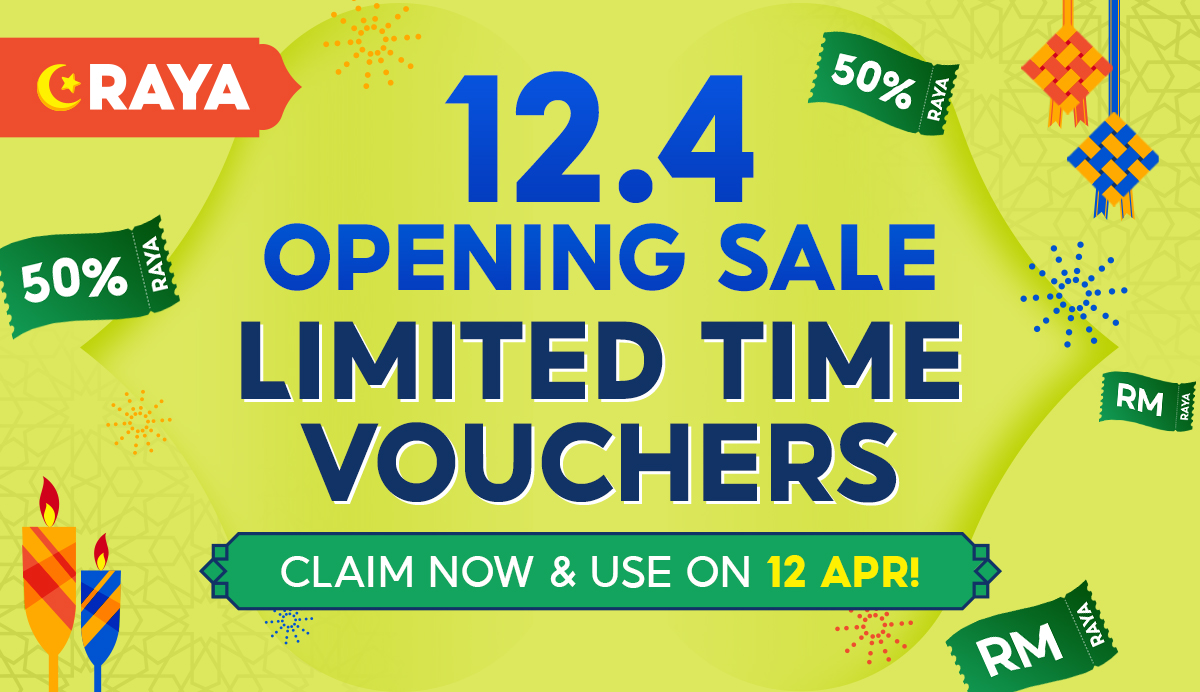 Milo 2kg RM27.50
Top Liquid Detergent 4kg RM16.89
Breeze Detergent 3.8kg
使用 Unilever 50%折扣券后,Breeze 洗衣液 3.8kg 只要 RM12.90!
Collect Voucher:【Click Here】
100Plus 28Cans
After using the 50% voucher, Its only RM21.20!
Collect Voucher:【Click Here】
Vinda Toilet Paper 16s
After using Vinda 50% Off Voucher, Its Only RM19.40!
Collect Voucher:【Click Hhere】
Glo Dishwashing Liquid 1.35lit
After Using Colgate 50% Off Voucher, Its only RM2.90!
Collect Voucher:【Click Here】